Job Overview from Chainalysis
The Global Channel Sales Director at Chainalysis has built high performing global channel sales teams at a high-growth enterprise software company serving governments and large financial institutions. An ideal candidate has experience implementing partner sales frameworks and building channel communities that drive global awareness and adoption of Chainalysis products. We measure your success by the development of your team and hyper-growth of partner sales pipeline and certified partner capacity.
Skills
by moneymoves
B2B Sales
Cryptocurrency
Developing Sales Playbooks
Hiring for Sales Function
Managing Sales Teams
SaaS Sales
About Chainalysis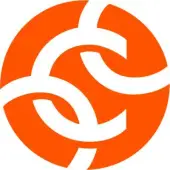 Building Trust in Blockchains
Chainalysis offers cryptocurrency investigation and compliance solutions to global law enforcement agencies, regulators, and businesses as they work together to fight illicit cryptocurrency activity. Backed by Benchmark and other leading names in venture capital, Chainalysis builds trust in blockchains.
Sectors: SaaS, Web3
Company Size: 501-1000
Latest Round: Series D or later
Total Funding: $536.6M
See More Jobs at Chainalysis