Job Overview from Chainalysis
The Strategic Financial Analyst is the driver of all financial and analytical aspects behind key business decisions, go-to-market strategies, resource allocation, specific customer contracts and partnership decisions at Chainalysis. We measure success by how well you enable executives and team leaders to make better business decisions and then evaluate, plan, execute and measure the resulting strategic business initiatives.
Skills
by moneymoves
Ad Hoc Modeling
Financial Forecasting / Modeling
Investment Banking
Investor and Board Relations
About Chainalysis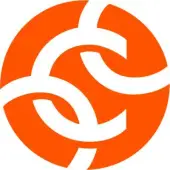 Building Trust in Blockchains
Chainalysis offers cryptocurrency investigation and compliance solutions to global law enforcement agencies, regulators, and businesses as they work together to fight illicit cryptocurrency activity. Backed by Benchmark and other leading names in venture capital, Chainalysis builds trust in blockchains.
Sectors: SaaS, Web3
Company Size: 501-1000
Latest Round: Series D or later
Total Funding: $536.6M
See More Jobs at Chainalysis