Job Overview from Checkout.com
Reporting into the Senior Director of Enterprise Risk, the Director of Risk Policies & Oversight will build out and lead a small team of risk professionals to oversee our risk policies, set our governance framework and provide overall risk oversight for our merchant acquiring capabilities globally.
Skills
by moneymoves
Credit Risk Management
Risk Modeling
Risk Operations
Transaction Risk Analysis
About Checkout.com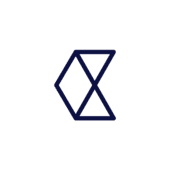 Payments For The Digital Economy
Checkout.com is a global payments solution provider that ​helps businesses and their communities thrive in the digital economy. We offer innovative solutions, valuable insights about your payments' performance, and expertise to help navigate the complexities of an ever-shifting world.
Sectors: Fintech
Company Size: 1001+
Latest Round: Series D or later
Last Raise: $1B
Total Funding: $1.8B
Funding Rounds: 4
Investors: 13
See More Jobs at Checkout.com