Job Overview from Checkout.com
Reporting into our Chief Accounting Officer, and working closely with other senior and executive leaders including our CFO/COO, this role will sit in a multi-layered team which underpins all operations across Finance, Accounting and Controls. This team serves as our engine room in driving best practice across the organisation; from implementing and mitigating the risks of technology and services to roadmapping some of our largest, big rock initiatives across the Finance department (e.g. moving from substantive to controls-based financial statement audits).
Skills
by moneymoves
Financial Forecasting / Modeling
ICOFR/ICFR
IPO Readiness
Managing Finance Teams
SOX Compliance
About Checkout.com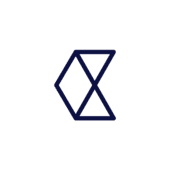 Payments For The Digital Economy
Checkout.com is a global payments solution provider that ​helps businesses and their communities thrive in the digital economy. We offer innovative solutions, valuable insights about your payments' performance, and expertise to help navigate the complexities of an ever-shifting world.
Sectors: Fintech
Company Size: 1001+
Latest Round: Series D or later
Last Raise: $1B
Total Funding: $1.8B
Funding Rounds: 4
Investors: 13
See More Jobs at Checkout.com