Job Overview from Chime
We are seeking an experienced Controller to act as an individual contributor as well as oversee our accounting department. The ideal candidate will have an extensive financial background and thorough knowledge of accounting practices. You will be responsible for financial functions, including but not limited to; month-end and quarter-end close, analysis, transaction, and account management. A successful candidate will have experience developing and enabling the company's financial strategy.
About Chime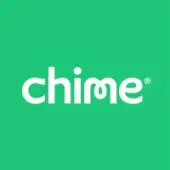 Achieve Financial Peace of Mind
Chime was created with the mission to make financial peace of mind a reality. We're one of the fastest-growing financial technology companies in the U.S., offering banking services that are helpful, easy, and free—because we want to profit with our members, not from them.
Sectors: Fintech
Company Size: 1001+
Latest Round: Series D or later
Last Raise: $750M
Total Funding: $2.3B
Funding Rounds: 9
Investors: 31
See More Jobs at Chime