Job Overview from Chime
We're seeking a Sr. Associate to support the Corporate FP&A function at Chime! As a finance team member, you will have a key role in developing and shaping our business and financial strategy and executing several high-impact cross-functional initiatives at the company. You will support our monthly close, monthly forecasts, and annual operating plan. You will continue to find ways to streamline Corporate FP&A processes and create a standardized cash flow forecasting process for forecast accuracy. You will aid in forecasting income statement, balance sheet and cash flow forecasting, reporting and analysis. You will also partner closely with the Accounting Team to help drive an efficient close process as well as the Capital Markets team to forecast key balance sheet and cash flows. Understanding key components of the financial statements and how they interrelate is important to provide insightful analyses, building accountability and predictability of financial performance. We are looking for an analytical team player who can break down complex problems into actionable components without losing sight of the overall strategy.
Skills
by moneymoves
Budget Variance Analysis
Corporate Finance
Data Integrity
Financial Forecasting / Modeling
Tools
by moneymoves
Adaptive
Excel
Looker
NetSuite
PowerPoint
Python
SQL
Snowflake
VBA
About Chime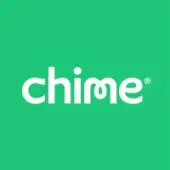 Achieve Financial Peace of Mind
Chime was created with the mission to make financial peace of mind a reality. We're one of the fastest-growing financial technology companies in the U.S., offering banking services that are helpful, easy, and free—because we want to profit with our members, not from them.
Sectors: Fintech
Company Size: 1001+
Latest Round: Series D or later
Last Raise: $750M
Total Funding: $2.3B
Funding Rounds: 9
Investors: 31
See More Jobs at Chime