Job Overview from CloudTrucks
CloudTrucks is looking for a Head of Performance Marketing to work with our Head of Growth to build awareness of the CloudTrucks brand and drive pipeline generation and self-serve user acquisition. You should be both analytical and creative and comfortable working in a hyper-growth environment. As a Head of Performance Marketing you will get to build out the program the way you think is best. This is the perfect role for someone who is excited about the opportunity to drive real, high-visibility impact through innovation and experimentation. Come join us!
Skills
by moneymoves
B2B Marketing
B2C Marketing
Out-of-Home Advertising
Paid Social Marketing
Print Advertising
Radio Advertising
SEM
SEO
About CloudTrucks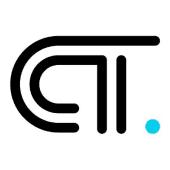 The Virtual Trucking Carrier
CloudTrucks is the virtual trucking carrier & leading technology and service provider for trucking entrepreneurs. Our mission is simple : to empower truck drivers - one of our nation's most essential workforces - with the tools they need to earn more, stress less and grow their trucking businesses. We provide a complete business management platform for owner-operators and small trucking carriers -- and our world class software engineering, data science and operations processes keep costs low for owner operators.
Sectors: Logistics, SaaS
Company Size: 51-100
Latest Round: Series B
Total Funding: $141.6M
See More Jobs at CloudTrucks