Job Overview from CloudTrucks
We are looking to hire the first analyst to our strategic finance team. You will be responsible for financial forecasting, business partnering and analysis to drive data-driven decision making. You will help build and update the corporate financial model and develop strategy to shape our business. As an early member of the strategic finance team, you will help build the foundations of the finance organization, be a thought leader to our business partners and have frequent interaction with company leadership.
Skills
by moneymoves
Ad Hoc Modeling
Budget Variance Analysis
Financial Forecasting / Modeling
Investment Banking
ROI Analysis
Tools
by moneymoves
Anaplan
Excel
Google Sheets
NetSuite
SQL
About CloudTrucks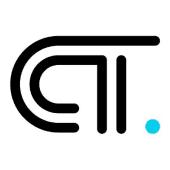 The Virtual Trucking Carrier
CloudTrucks is the virtual trucking carrier & leading technology and service provider for trucking entrepreneurs. Our mission is simple : to empower truck drivers - one of our nation's most essential workforces - with the tools they need to earn more, stress less and grow their trucking businesses. We provide a complete business management platform for owner-operators and small trucking carriers -- and our world class software engineering, data science and operations processes keep costs low for owner operators.
Sectors: Logistics, SaaS
Company Size: 51-100
Latest Round: Series B
Total Funding: $141.6M
See More Jobs at CloudTrucks