Job Overview from Cloverly
Cloverly is a platform for climate action, with a marketplace for carbon removals. As the first API in the world for carbon credits, Cloverly is in a leadership position in building a new industry that the world deeply needs. This person will play a pivotal role in helping direct investment into carbon removal technologies and other high quality projects that help us reach our climate goals.
Skills
by moneymoves
Lead Qualification
SaaS Sales
About Cloverly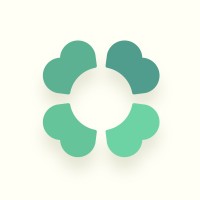 Technology for Climate Action
Cloverly is the API-first marketplace for carbon removals. Cloverly's API is the infrastructure to build climate-positive products. It enables seamless access to high-quality carbon removal credits from across the world while empowering businesses with visibility and transparency of climate action.
Sectors: Sustainability
Company Size: 1-10
Latest Round: Seed or Pre-Seed
Total Funding: $2.1M
See More Jobs at Cloverly