Job Overview from CornerUp
We're looking for an Accounts Payable and Accounts Receivable Manager to help manage our customers and vendors as we grow throughout New York. This manager will be responsible for the financial mechanics of CornerUp's interactions with our customers, vendors and employees.
Skills
by moneymoves
Accounts Payable
Accounts Receivable
Balance Reconciliation
About CornerUp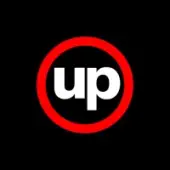 Wholesale, Simplified.
CornerUp is working to modernize the local corner store. We aim to level the playing field for this $350B+ US market of independent retailers and small business owners through our revolutionary e-commerce platform that streamlines their operations making running their stores easier and all at their fingertips. In just a few clicks the CornerUp application enables small businesses to restock their shelves with current products, order new ones, and even maintain their inventory at a glance.
Sectors: E-Commerce
Company Size: 11-50
Latest Round: Seed or Pre-Seed
Total Funding: $7.5M
See More Jobs at CornerUp