Job Overview from Electric Hydrogen
We are searching for a Director of Marketing to build out an innovative Marketing function for our disruptive clean energy technology company. You will be the first full-time hire in marketing and work cross-functionally across the company to drive customers to our doorstep. You will define and execute your own strategy to manage our marketing touchpoints – with customers, partners and the greater cleantech community. You will be expected to hire and build out a team.
About Electric Hydrogen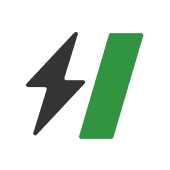 Fossil-Free Hydrogen for a Decarbonized World
Electric Hydrogen (EH2) is a deep decarbonization company pioneering low-cost, high-efficiency, fossil-free hydrogen systems. Focusing on industrial applications of hydrogen in steel, ammonia and freight transport, our goal is to help eliminate more than 30% of global GHG emissions from hard-to-electrify industries.
Sectors: Sustainability
Company Size: 101-500
Latest Round: Series B
Total Funding: $222M
See More Jobs at Electric Hydrogen