Job Overview from Electric Hydrogen
We are looking to add a versatile, process-driven Finance Operations Manager to help build an excellent Finance department as our growth accelerates. You will manage financial operations and solve important Finance projects to lead scalability, create a supply chain that never breaks (a top-level company OKR), strengthen vendor relationships, and enhance employee experiences when working with our department.
Skills
by moneymoves
Accounts Payable
Hiring for Finance Function
Managing Finance Teams
Procure-to-Pay
Tools
by moneymoves
Microsoft Dynamics
NetSuite
About Electric Hydrogen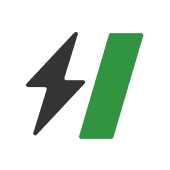 Fossil-Free Hydrogen for a Decarbonized World
Electric Hydrogen (EH2) is a deep decarbonization company pioneering low-cost, high-efficiency, fossil-free hydrogen systems. Focusing on industrial applications of hydrogen in steel, ammonia and freight transport, our goal is to help eliminate more than 30% of global GHG emissions from hard-to-electrify industries.
Sectors: Sustainability
Company Size: 101-500
Latest Round: Series B
Total Funding: $222M
See More Jobs at Electric Hydrogen