Job Overview from Electric Hydrogen
As our Marketing Manager, you will work cross-functionally across the company to differentiate Electric Hydrogen via organization, management, and evaluation of campaigns and through the creation, curation and distribution of digital and tangible marketing collateral. You will work closely with the commercial team to help define and execute a plan to create and manage key marketing touch points with customers, partners and the greater cleantech community. You will be an individual contributor at first, but there are opportunities to grow into team leadership as needs dictate.
About Electric Hydrogen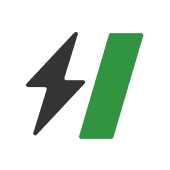 Fossil-Free Hydrogen for a Decarbonized World
Electric Hydrogen (EH2) is a deep decarbonization company pioneering low-cost, high-efficiency, fossil-free hydrogen systems. Focusing on industrial applications of hydrogen in steel, ammonia and freight transport, our goal is to help eliminate more than 30% of global GHG emissions from hard-to-electrify industries.
Sectors: Sustainability
Company Size: 101-500
Latest Round: Series B
Total Funding: $222M
See More Jobs at Electric Hydrogen