Job Overview from Electric Hydrogen
Our Recruiting Coordinator will build out and improve current recruiting processes, juggle all candidate scheduling for onsite and virtual interviews, and deliver a stellar candidate experience. You will be the backbone of the Recruiting Team and keep everything organized, while delivering service with a smile!
Skills
by moneymoves
Maintaining an ATS
Recruiting for Startups
Scheduling Job Interviews
About Electric Hydrogen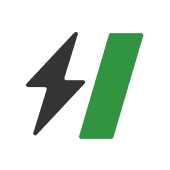 Fossil-Free Hydrogen for a Decarbonized World
Electric Hydrogen (EH2) is a deep decarbonization company pioneering low-cost, high-efficiency, fossil-free hydrogen systems. Focusing on industrial applications of hydrogen in steel, ammonia and freight transport, our goal is to help eliminate more than 30% of global GHG emissions from hard-to-electrify industries.
Sectors: Sustainability
Company Size: 101-500
Latest Round: Series B
Total Funding: $222M
See More Jobs at Electric Hydrogen