Job Overview from Hearth
Here at Hearth, your success will have a tremendous impact on the revenue goals and trajectory of our company. As an Account Executive, you will fuel Hearth's growth by reaching new business, with a primary focus on selling subscriptions to contractors. As a close-knit team, we chase our ambitious sales goals together and have fun doing so. Come make a lasting impact on a lean, strategic sales team and get in on the ground floor!
About Hearth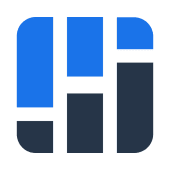 Your All-In-One Home Improvement Business Solution
Hearth is a Fintech company helping home improvement contractors grow and manage their business. Our SaaS platform, www.gethearth.com, provides over 10,000 contractors the financial tools they need to close more business, including financing solutions, invoicing, payment collections, insurance products, all in one, modern system designed specifically for the home improvement industry.
Sectors: Fintech, SaaS
Company Size: 101-500
Latest Round: Series B
Total Funding: $47.8M
See More Jobs at Hearth