Job Overview from Hearth
As a sales leader, you will be managing and developing a team of Account Executives. You will be responsible for ongoing mentoring, motivating, and development of the team. In this role you will report on sales activity and forecast to senior management. As a young startup, we move fast, so you will need to be comfortable in an environment where challenges appear regularly and you will be expected to find solutions to these challenges. You will join a team of high-performing, passionate, data-driven sales leaders who are creative, driven, and highly collaborative. As we are a young startup, you will be expected to drive the development and improvement of our leadership team.
Skills
by moneymoves
B2B Sales
Managing Teams
Training Sales Teams
About Hearth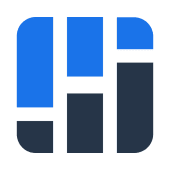 Your All-In-One Home Improvement Business Solution
Hearth is a Fintech company helping home improvement contractors grow and manage their business. Our SaaS platform, www.gethearth.com, provides over 10,000 contractors the financial tools they need to close more business, including financing solutions, invoicing, payment collections, insurance products, all in one, modern system designed specifically for the home improvement industry.
Sectors: Fintech, SaaS
Company Size: 101-500
Latest Round: Series B
Total Funding: $47.8M
See More Jobs at Hearth