Job Overview from LiveFlow
We are looking for a top-notch, business-driven Growth Marketer to help scale LiveFlow's Go-To-Market flywheel. We want you to work smart, bring your own perspective, and ask deep questions about what we do and how we do it.
Skills
by moneymoves
A/B Testing
B2B Marketing
Hiring for Marketing Function
Landing Pages
SEO
About LiveFlow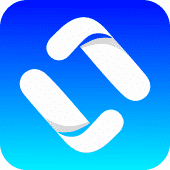 Help Millions of Businesses Manage Their Finances Better
LiveFlow helps people all around the world build better businesses, by automating their tedious, time-consuming, and manual financial workflows, so they can spend more time growing their businesses.
Sectors: Fintech, SaaS
Company Size: 1-10
Latest Round: Seed or Pre-Seed
Last Raise: $3.5M
Total Funding: $4M
Funding Rounds: 2
Investors: 15
See More Jobs at LiveFlow