Job Overview from Mothership
As the Director of Communications, you'll play a pivotal role in shaping and executing our public relations strategy. You'll be responsible for managing relationships with external media outlets, stakeholders, and influencers to secure positive coverage and increase brand awareness for Mothership. We're looking for a strategic thinker with a deep understanding of media relations, crisis communications, and reputation management.
Skills
by moneymoves
Logistics PR
Public Relations
About Mothership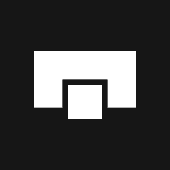 Building the Future of Freight
Mothership is a fast-growing startup modernizing the antiquated freight industry. We've redefined what's possible by introducing ultra reliable same-day delivery using our growing marketplace, route optimization algorithms, predictive dynamic dispatching, and unprecedented shipment tracking technologies.
Sectors: Logistics, SaaS
Company Size: 51-100
Latest Round: Series A
Last Raise: $76M
Total Funding: $76M
Funding Rounds: 1
Investors: 4
See More Jobs at Mothership