Job Overview from Mothership
As an Account Executive, you will be responsible for the creation of new business and leading the entire sales process from prospect identification through customer onboarding and adoption. The ideal candidate for this position is someone who is fueled by winning and is known for consistently beating quota and sharing their expertise and best practices with their peers. The appropriate candidate will be a success-driven self-starter with a proven ability to win new business. This individual will also possess strong relationship building and experience working with small to mid-market level customers.
Skills
by moneymoves
B2B Sales
Inbound Sales
Outbound Sales
Supply Chain / Logistics Sales
About Mothership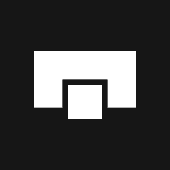 Building the Future of Freight
Mothership is a fast-growing startup modernizing the antiquated freight industry. We've redefined what's possible by introducing ultra reliable same-day delivery using our growing marketplace, route optimization algorithms, predictive dynamic dispatching, and unprecedented shipment tracking technologies.
Sectors: Logistics, SaaS
Company Size: 51-100
Latest Round: Series A
Last Raise: $76M
Total Funding: $76M
Funding Rounds: 1
Investors: 4
See More Jobs at Mothership