Job Overview from OMNY Health
OMNY is seeking a dynamic, talented and motivated strategic, yet hands-on Director Commercial, Life Sciences to play a pivotal role driving the strategy, performance and alignment of life sciences revenue related functions. You'll be responsible for ensuring we deliver a world class customer experience to our life sciences customers, while achieving our aggressive growth objectives.
Skills
by moneymoves
B2B Sales
Healthcare Sales
Managing Sales Teams
Selling to C-Level
About OMNY Health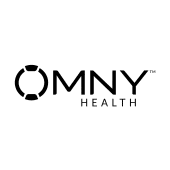 Connect Data to Transform Lives
OMNY Health's secure real-world data platform and analytics services make it possible for health systems and specialty networks to harness the destiny of their data today. We empower stakeholders across the industry to build secure relationships with global pharmaceutical, biotech, and medical device companies. The new insights gained from these data are helping to shape tomorrow's patient-centered, evidence-based care.
Sectors: Healthcare, SaaS
Company Size: 11-50
Latest Round: Series B
See More Jobs at OMNY Health