Job Overview from Papaya Global
Papaya Global is looking for an entry-level marketing Associate for a position working across 2 teams in the marketing department. The role involves working 3 days per week to develop and grow the company affiliate program, and 2 days per week assisting the Account Based Marketing (ABM) team.
This is an excellent opportunity for someone to acquire B2B online marketing knowledge in a leading Israel scale-up company. You will have the opportunity to learn and acquire knowledge across 2 key lead generation channels.
Skills
by moneymoves
Account Based Marketing
B2B Marketing
Outbound Sales
About Papaya Global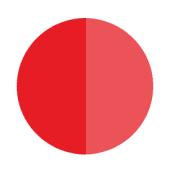 Building the Future of Work
Papaya Global is reinventing global payroll, payments, and workforce management. Our automated platform helps companies hire, onboard, manage, and pay people in more than 160 countries. The cloud-based solution is easy to use and scale, ensures full compliance and provides industry-leading BI and analytics.
Sectors: SaaS, Human Resources
Company Size: 101-500
Latest Round: Series D or later
Last Raise: $250M
Total Funding: $444.5M
Funding Rounds: 7
Investors: 16
See More Jobs at Papaya Global