Job Overview from Papaya Global
The Papaya SDR role is an entry-level customer-facing (video/phone) sales role, focused on demand generation activities. You will be responsible for appropriately presenting Papaya Global's value proposition to both prospects and clients, and also understanding their needs. You will likely be the first person from Papaya Global that many prospects will meet – so you will also serve as an important brand ambassador for the company. The role has tremendous near-term growth potential into senior sales and team leadership roles, allowing you to not only kick-start your sales career at Papaya; but also grow and develop with an organization in hyper-growth mode.
Skills
by moneymoves
B2B Sales
Inbound Sales
Outbound Sales
About Papaya Global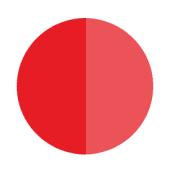 Building the Future of Work
Papaya Global is reinventing global payroll, payments, and workforce management. Our automated platform helps companies hire, onboard, manage, and pay people in more than 160 countries. The cloud-based solution is easy to use and scale, ensures full compliance and provides industry-leading BI and analytics.
Sectors: SaaS, Human Resources
Company Size: 101-500
Latest Round: Series D or later
Last Raise: $250M
Total Funding: $444.5M
Funding Rounds: 7
Investors: 16
See More Jobs at Papaya Global