Job Overview from Papaya Global
As Regional Sales Executive you will hold primary responsibility for identifying and bringing in new business. In this role, you will be reporting directly to the Regional Sales Leader.
Skills
by moneymoves
B2B Sales
Inbound Sales
Lead Qualification
Outbound Sales
Tools
by moneymoves
Microsoft Office
PowerPoint
About Papaya Global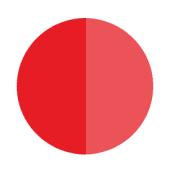 Building the Future of Work
Papaya Global is reinventing global payroll, payments, and workforce management. Our automated platform helps companies hire, onboard, manage, and pay people in more than 160 countries. The cloud-based solution is easy to use and scale, ensures full compliance and provides industry-leading BI and analytics.
Sectors: SaaS, Human Resources
Company Size: 101-500
Latest Round: Series D or later
Last Raise: $250M
Total Funding: $444.5M
Funding Rounds: 7
Investors: 16
See More Jobs at Papaya Global