Job Overview from Real
The Account Executive will contribute to the company's growth by generating sales opportunities from MQLs at large or midsize enterprise accounts to drive new business. A Real Account Executive will be comfortable navigating sophisticated organizations and demonstrate outstanding sales prowess and discipline. This person should be a self-starter who knows how to move deals through the sales funnel, tailoring their sales approach to the potential buyer's needs, and evangelizing the Real Employer solution in a compelling yet approachable way. The account executive will measure success by attaining assigned quota, forecasting accuracy, and the growth of accounts in your region.
Skills
by moneymoves
B2B Sales
Healthcare Sales
Selling to C-Level
About Real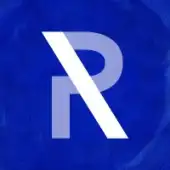 Where You Go To Feel
Real is a team of innovators, clinicians, and technologists on a mission to make caring for our mental health a priority. We're redesigning mental health care through a digital platform and in-person experiences, integrating empathy, design, and progressive care to build the most elevated end-to-end product, while also improving the quality of care itself. We're not simply "normalizing" mental health care; we're celebrating it.
Sectors: Wellness, SaaS
Company Size: 11-50
Latest Round: Series B
Total Funding: $53M
See More Jobs at Real