Job Overview from Rentable
As a Sales Development Representative, your primary function is to put our sales team in touch with the right people at the right companies. You'll be responsible for engaging prospective customers and converting these into sales opportunities that will be handed to and closed by an Account Executive.
Skills
by moneymoves
B2B Sales
Inbound Sales
Outbound Sales
Sales Support
About Rentable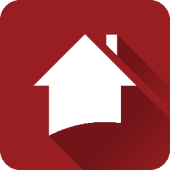 Simple Apartment Search for Today's Renter
Rentable is a rapidly growing, venture-backed startup with the mission of creating a new, better way to find apartments. For the millions of renters who have used Rentable to find their next home, our hyperlocal, extensive library of apartments finally makes apartment hunting intuitive and easy. And for the thousands of property managers nationwide that use Rentable to reach renters, we make finding qualified, interested renters frictionless and modern. The future of rentals is virtual, and so is ours.
Sectors: Home
Company Size: 51-100
Latest Round: Series B
Total Funding: $34.4M
See More Jobs at Rentable