Job Overview from Resilia
Resilia is seeking a Product Marketing Manager to join our expanding Marketing team and drive product-led growth (PLG) for solutions targeting our nonprofit partners at each stage of their development. Reporting to the Head of Marketing, the Product Marketing Manager will serve as a bridge between our Product, Marketing, and Revenue teams while communicating and collaborating on go-to-market strategy, customer research, client acquisition and activation, and reporting.
Skills
by moneymoves
B2B Marketing
Go-To-Market Strategy
SaaS Marketing
Tools
by moneymoves
Google Analytics
HubSpot
Preset
Variance
About Resilia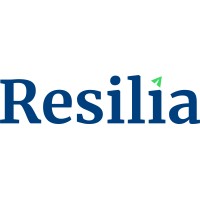 Powering the People Changing the World
Resilia is a fast-growing, venture-backed, "tech for good" startup with offices in NYC and New Orleans and remote workers nationwide. Resilia's SaaS solutions help nonprofit organizations become high-performing and enable funder enterprises (corporations, cities, and private foundations) to measure and scale the impact of their grant deployments.
Sectors: SaaS
Company Size: 51-100
Latest Round: Series B
Total Funding: $45.4M
See More Jobs at Resilia