Job Overview from Socotra
We are seeking an experienced Controller to act as an individual contributor as well as oversee our accounting department. The ideal candidate will have an extensive financial background and thorough knowledge of accounting practices. You will be responsible for financial functions, including but not limited to; month-end and quarter-end close, analysis, transaction, and account management. A successful candidate will have experience developing and enabling the company's financial strategy.
Skills
by moneymoves
Financial Accounting Reporting
Quarterly and Year-End Audits
SOX Compliance
US GAAP Compliance
About Socotra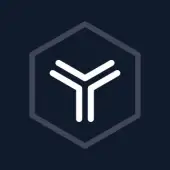 Agile Core for Agile Insurers
Socotra is focused on delivering agility to the trillion-dollar global insurance industry. Socotra works with global insurers to modernize their technology, making it easier for them to focus on creating innovative products to grow their business. Serving one of the world's largest and most technologically neglected industries, Socotra's mission is to provide insurers with a modern, enterprise-grade core system that enables them to rapidly develop and distribute products that better serve their customers.
Sectors: Fintech, SaaS
Company Size: 101-500
Latest Round: Series C
Total Funding: $93.9M
See More Jobs at Socotra