Job Overview from Sunbit
We are looking for a world-class Business Strategy & Operations Associate for a role on our direct-to-consumer team supporting Sunbit's Card business. This is an opportunity for a collaborative, customer-centric, and data-driven individual to support a rapidly growing product, key performance verticals, and the company P&L by leading projects and working across the organization to drive growth, scale, efficiency, and an outstanding customer experience. Our team has a broad mandate and is well-resourced while small enough that each individual has true responsibility and makes a meaningful impact.
Skills
by moneymoves
Ad Hoc Modeling
Fraud Analysis
About Sunbit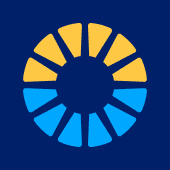 Financial Technology for Everyday Expenses
Sunbit builds financial technology for everyday expenses. Our artificial intelligence/machine learning technology approves the majority of people who apply and eases the stress of paying for life's expenses by giving people more options on how and when to pay. Sunbit offers a next-gen, no fee credit card and point-of-sale lending technology available at over 15,000 service locations, including auto dealership service centers, optical practices, dentist offices, and specialty healthcare services.
Sectors: Fintech, SaaS
Company Size: 101-500
Latest Round: Series D or later
Last Raise: $130M
Total Funding: $210M
Funding Rounds: 6
Investors: 17
See More Jobs at Sunbit