Job Overview from Sunbit
The team at Sunbit is looking for a self-motivated and ambitious Human Resources Associate to join our Las Vegas, Nevada office. Your primary duties will be to assist our HR Generalist with a variety of HR needs. Other responsibilities for this role include but are not limited to administrative duties, reviewing resumes and arranging interviews, coordinating new hire orientations, and training sessions. This is a great opportunity for someone who is eager to grow in the People space and help to nurture a culture of positivity, growth and inclusion.
Skills
by moneymoves
Scheduling Job Interviews
Tools
by moneymoves
Excel
Google Suite
Microsoft Office
About Sunbit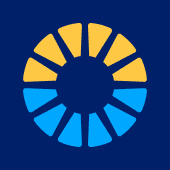 Financial Technology for Everyday Expenses
Sunbit builds financial technology for everyday expenses. Our artificial intelligence/machine learning technology approves the majority of people who apply and eases the stress of paying for life's expenses by giving people more options on how and when to pay. Sunbit offers a next-gen, no fee credit card and point-of-sale lending technology available at over 15,000 service locations, including auto dealership service centers, optical practices, dentist offices, and specialty healthcare services.
Sectors: Fintech, SaaS
Company Size: 101-500
Latest Round: Series D or later
Last Raise: $130M
Total Funding: $210M
Funding Rounds: 6
Investors: 17
See More Jobs at Sunbit