Job Overview from Sunbit
As we grow our organization, we are looking for a self-motivated, organized, and strategic individual to join the Partner Success and Engagement Team. The Partner Success Associate will join our fast-growing team that engages with our partners over the phone to provide solutions and assist with our partners needs. A successful candidate is a people-person, effective communicator, highly organized and self-driven individual. We believe that mentorship and development are a key part of growing professionally in this role. Our team and this role spend Monday through Thursday each week working together in-person, in our Los Angeles HQ office.
Skills
by moneymoves
B2C Sales
Sales Support
Training Clients on SaaS Products
About Sunbit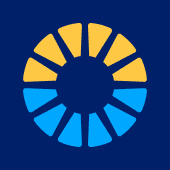 Financial Technology for Everyday Expenses
Sunbit builds financial technology for everyday expenses. Our artificial intelligence/machine learning technology approves the majority of people who apply and eases the stress of paying for life's expenses by giving people more options on how and when to pay. Sunbit offers a next-gen, no fee credit card and point-of-sale lending technology available at over 15,000 service locations, including auto dealership service centers, optical practices, dentist offices, and specialty healthcare services.
Sectors: Fintech, SaaS
Company Size: 101-500
Latest Round: Series D or later
Last Raise: $130M
Total Funding: $210M
Funding Rounds: 6
Investors: 17
See More Jobs at Sunbit