Job Overview from Talkdesk
The Accounting Manager will report to the Senior Manager, Accounting and will assist in streamlining and improving the global consolidation and reporting process. This role will interact with the global accounting team.
Skills
by moneymoves
Financial Accounting Consolidation
Financial Accounting Reporting
Quarterly and Year-End Audits
Senior-Level Presentations
Tools
by moneymoves
CPA
Excel
Microsoft Office
NetSuite
About Talkdesk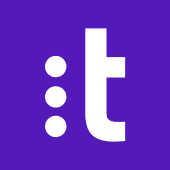 Experience. A Better Way.
Talkdesk is a global cloud contact center leader for customer-obsessed companies. Our automation-first customer experience solutions optimize our customers' most critical customer service processes. Our speed of innovation, vertical expertise, and global footprint reflect our commitment to ensuring that businesses can deliver better experiences across any industry and through any channel, resulting in higher customer satisfaction and accelerated business outcomes.
Sectors: SaaS, Customer Service
Company Size: 1001+
Latest Round: Series D or later
Last Raise: $230M
Total Funding: $497.5M
Funding Rounds: 8
Investors: 17
See More Jobs at Talkdesk