Job Overview from Venn
As Venn's first full-time social media coordinator, you will be a key member of our New York City-based marketing team and will be responsible for creating and coordinating content across Venn's corporate and executive social media channels, with a heavy focus on LinkedIn. The content you create and share will play a crucial role in a cross-channel strategy that aims to communicate Venn's value proposition to our b2b audience, solidify our brand positioning, and build industry awareness of our platform. As you get up to speed, you will come to own Venn's voice on social and further elevate and strengthen it over time.
Skills
by moneymoves
B2B Marketing
LinkedIn Marketing
SaaS Marketing
Social Media
About Venn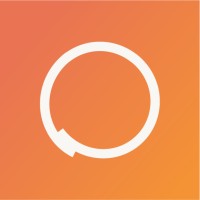 The Operating System for Resident Experience
Venn is the world's leading end-to-end platform that helps owner-operators modernize their resident experience to maximize NOI. Merging a resident-facing app, a single dashboard of resident and building data, and subject matter expertise, Venn's Resident Experience Operating System gives owner-operators the tools they need to transform their resident experience, build thriving communities, and grow their business.
Sectors: Real Estate / Proptech
Company Size: 51-100
Latest Round: Series B
Total Funding: $100M
See More Jobs at Venn