Job Overview from Webflow
We're looking for a Sales Development Representative (SDR) to play a key role in helping us with the growth of our team by engaging new Enterprise prospects for Webflow. You'll have a direct impact on the growth of the company by managing our outbound lead pipeline and identifying sales opportunities.
Skills
by moneymoves
B2B Sales
Outbound Sales
SaaS Sales
About Webflow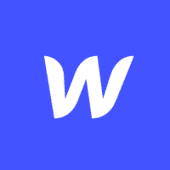 Build Better Websites
Webflow is the leading visual development platform for building powerful websites without writing code. By combining modern web development technologies into one platform, Webflow enables people to build websites visually, saving engineering time, while clean code seamlessly generates in the background. From independent designers and creative agencies to Fortune 500 companies, millions worldwide use Webflow to be more nimble, creative, and collaborative. It's the web, made better.
Sectors: SaaS
Company Size: 101-500
Latest Round: Series C
Total Funding: $334.9M
See More Jobs at Webflow